On June 28, 2023, the Planning Commission voted unanimously to recommend that the City Council adopt the Central District Specific Plan. A City Council adoption hearing is scheduled for late-Summer 2023.
The Central District Specific Plan is the fourth specific plan to be updated as part of the General Plan Implementation Program. The City has prepared a proposed plan for the Central District Specific Plan area that will update the existing 2004 Central District Specific Plan. The proposed plan will result in a refined plan vision, goals, policies, permitted uses, design, development, and public realm standards and guidelines that will shape the built environment for the Central District Specific Plan area and implement General Plan Land Use policies.
The CDSP area is bounded by Corson Street and the I-210 Freeway to the north, Del Mar and California Boulevards to the south, Pasadena Avenue and the I-710 Freeway to the west, and Mentor and Wilson Avenues to the east.
The recommended CDSP reflects the ideas and feedback gathered from the community outreach process and Commission meetings. The recommended plan seeks to facilitate and build upon the area's existing strengths as Pasadena's vibrant downtown, providing a diverse economic, civic, cultural, entertainment, and residential opportunities. The district will be a place to work, shop, live, play, and raise a family, with convenient access by foot, bicycle, and transit, as well as by car. Physical and economic growth will support this role and respect the numerous resources of historical and cultural significance that contribute to the district's unique identity.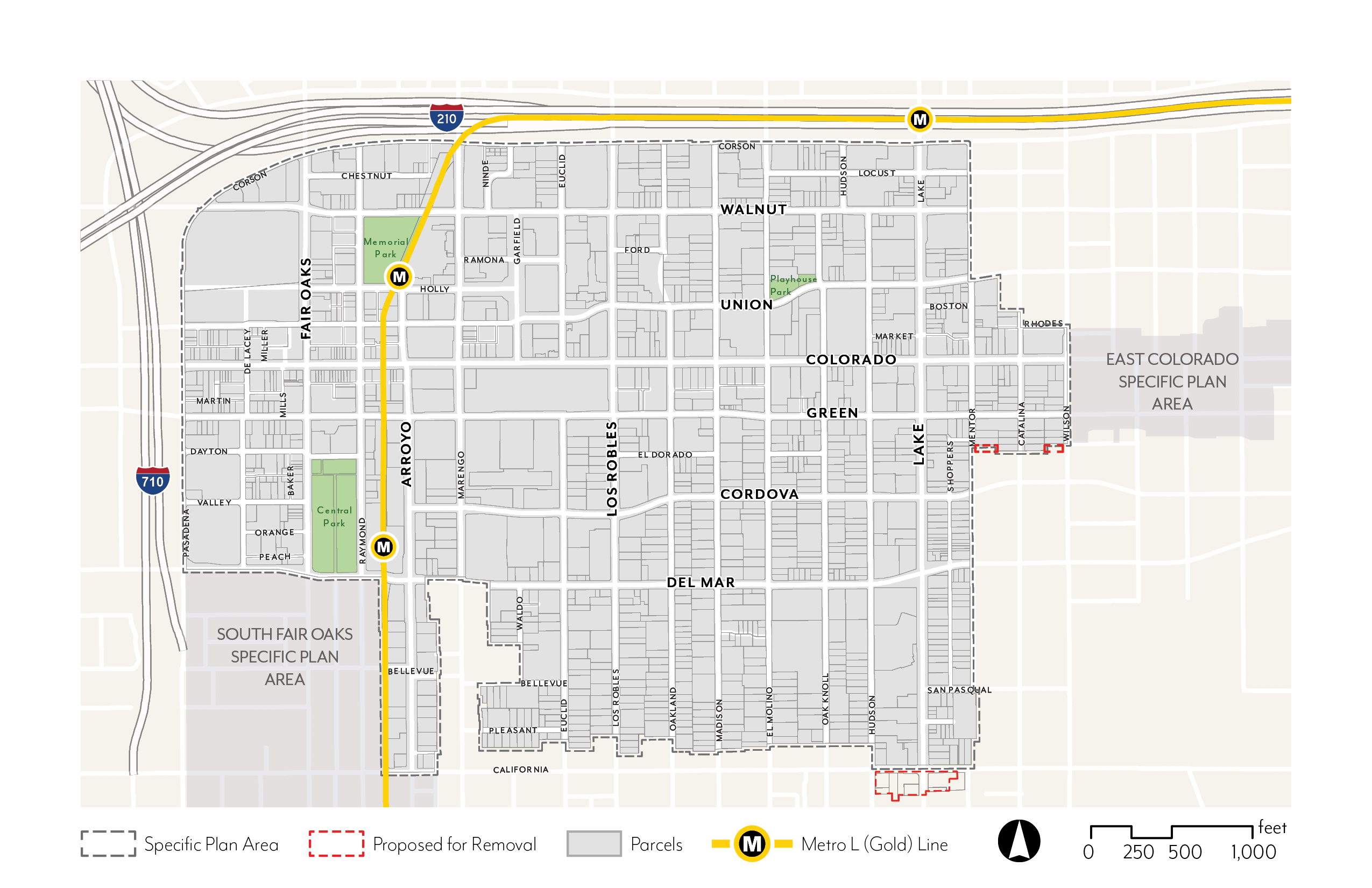 Existing Documents and Resources
Specific Plan Update Information