The Planning & Community Development Department launched Our Pasadena in early 2018, a highly anticipated program focused on implementation of the recently updated General Plan. The program will focus on updating Pasadena's Specific Plans and Zoning Code to support the vision, goals, and policies set forth in the General Plan. Throughout the process, the program will include numerous opportunities for participation and community input.
Pasadena's General Plan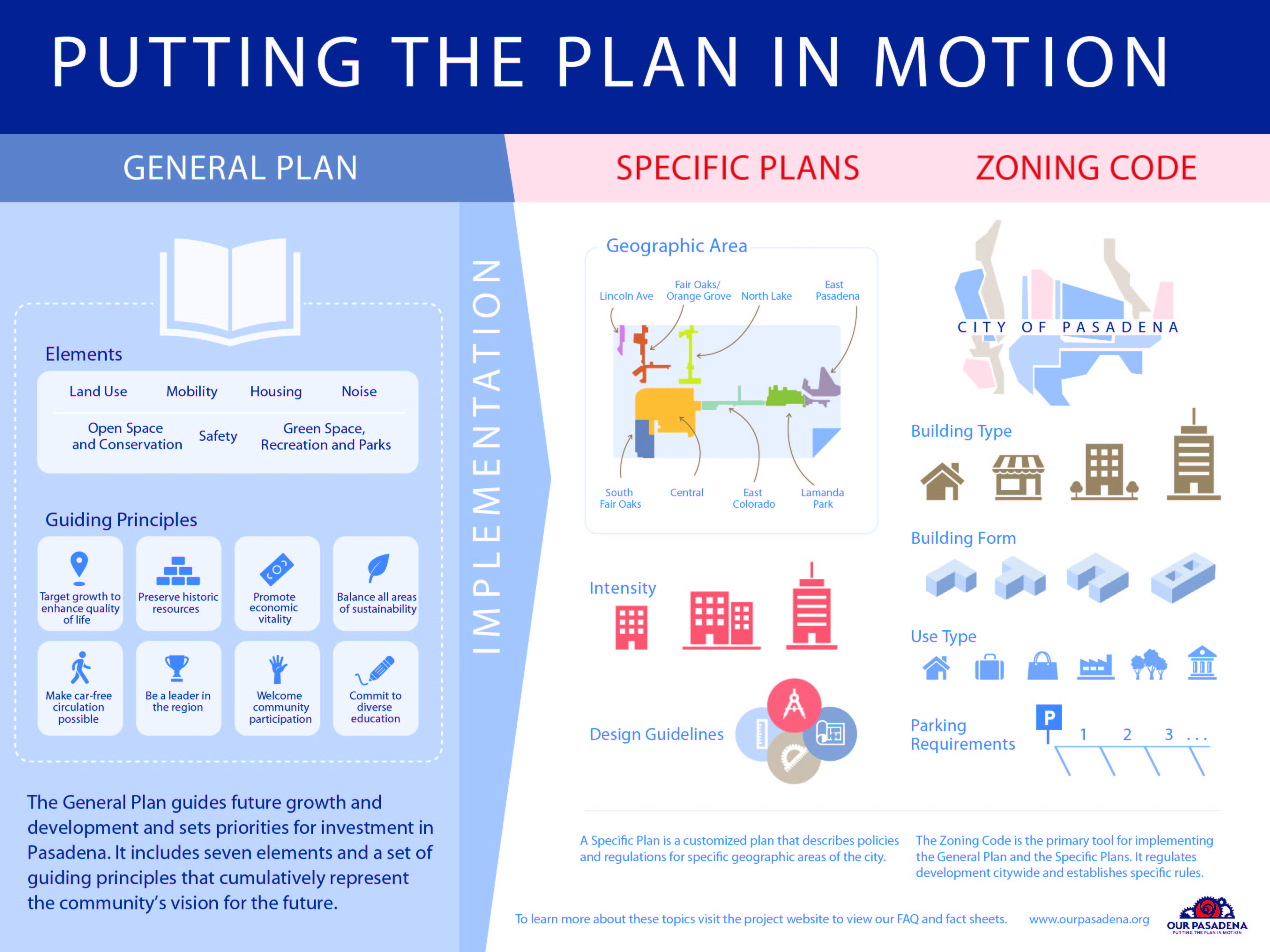 In 2015, City Council adopted updates to the Land Use Element of the General Plan, which sets out a long-term plan for how Pasadena should grow and develop. In order to implement that vision and put the Plan in motion, the Specific Plans and the Zoning Code will be updated.
The goal of this program is as follows:
Develop Specific Plans that reflect the community's vision.
Prepare Specific Plans that implement the General Plan and comply with applicable State and federal requirements.
Develop Specific Plans that are concise, graphically-rich, well-integrated, and use-friendly.
Generate a Zoning Code that will be consistent with the Specific Plans and General Plan.
Resources
For more information check out these resources.