The East Colorado Specific Plan received approval from the City Council on February 28, 2022. The plan is anticipated to become effective in Septemnber 2022. The plan area encompasses the 1.4-mile section of Colorado Boulevard between Wilson Avenue on the west and Roosevelt Avenue on the east. The plan area also includes Green Street between Wilson and Holliston Avenue, and Allen Avenue between Colorado Boulevard and Corson Street.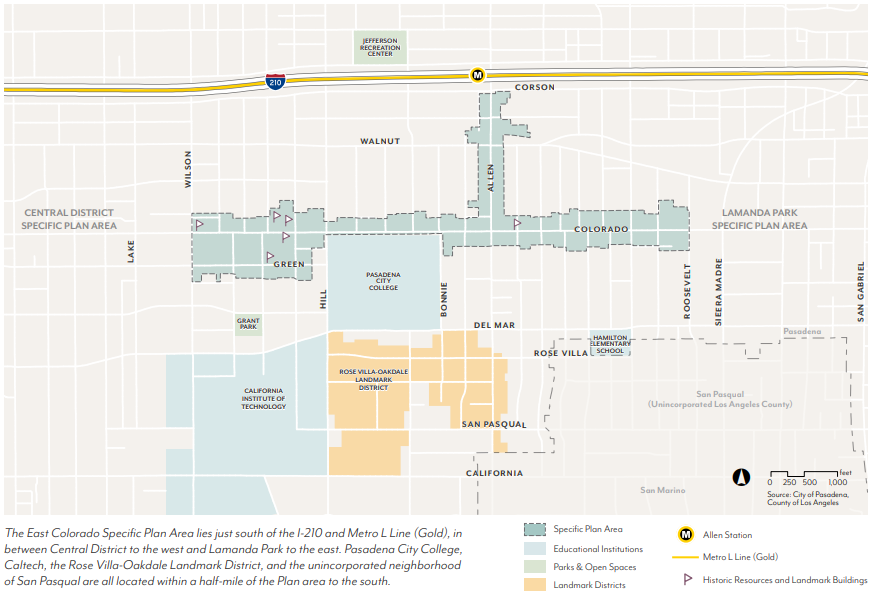 The approved plan includes new regulations and development standards that would help implement the plan's vision for vibrant and well-connected mixed-use districts that provide multi-family housing, neighborhood and innovated businesses, and places for locals and students to learn, dine, and shop, all within walking distance to public transit.
A recap of the adoption hearing is available on the City Council Agenda webpage. Links to the staff report and attachments are now active on the OurPasadena Program website.