Event: East Colorado Round 2 Workshop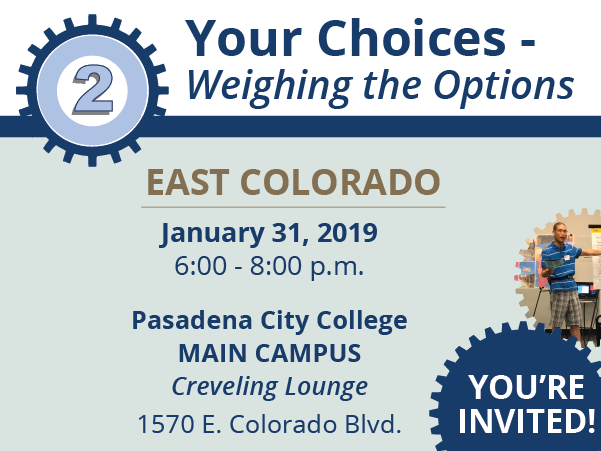 Join the Planning and Community Development Department as the team shares preliminary concept ideas for the East Colorado Specific Plan area!
Parking
Parking is available in any of the student parking lots (3, 4, 5, 10 & 11) with purchase of the $2 parking permit from the kiosks in the parking lots. The kiosks accept cash or credit card and are located on every level of the parking structures. The parking permit must be displayed on your windshield to avoid citation.
Date: Thu, Jan 31st 2019, 6:00pm - 8:00pm
Location: Pasadena City College (MAIN CAMPUS)- Creveling Lounge 1570 E. Colorado Boulevard