Lincoln Avenue
Virtual Walking Tour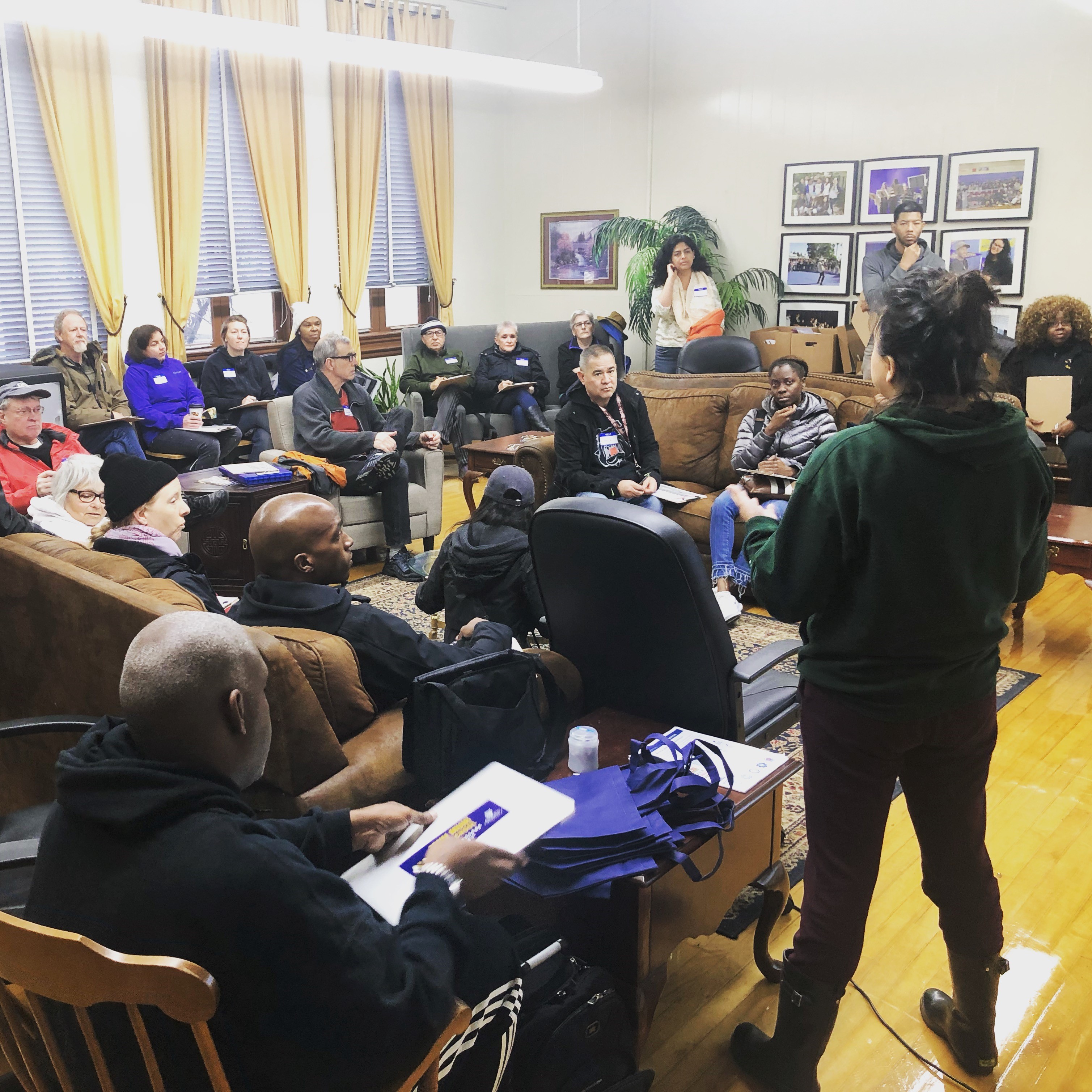 Due to heavy rains, staff held a "virtual" walking tour inside John Muir High School..
The Planning & Community Development Department along with Council District 1 Councilmember Hampton hosted a virtual walking tour of the Lincoln Avenue Specific Plan area, asking participants about opportunities to improve the walking environment, and what types of uses should be introduced, preserved, or removed.
Walking Tour Agenda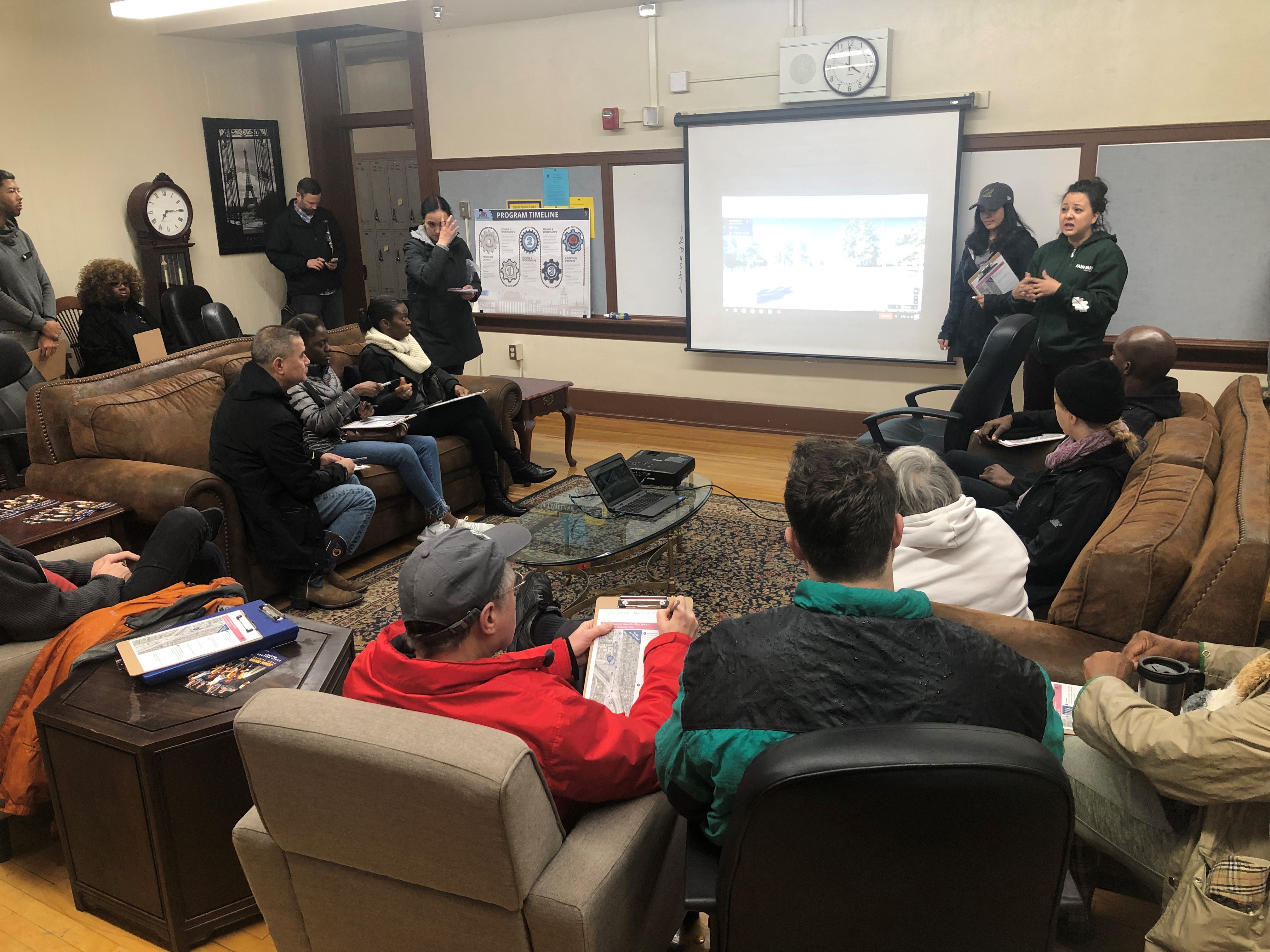 Google maps, street view enabled participants to "walk" through the planned route.
Due to heavy rains, the tour was held inside John Muir High School where Google Maps, Street View enabled participants to explore the intended route of the walking tour. The tour began at the intersection of Wyoming and Lincoln and ended at John Muir High School. Participants wrote comments on walking tour worksheets/guides as staff navigated Google Street View through portions of Lincoln Avenue. At the end of the tour, participants identified specific locations on large maps with image cards depicting desired uses.
What We Heard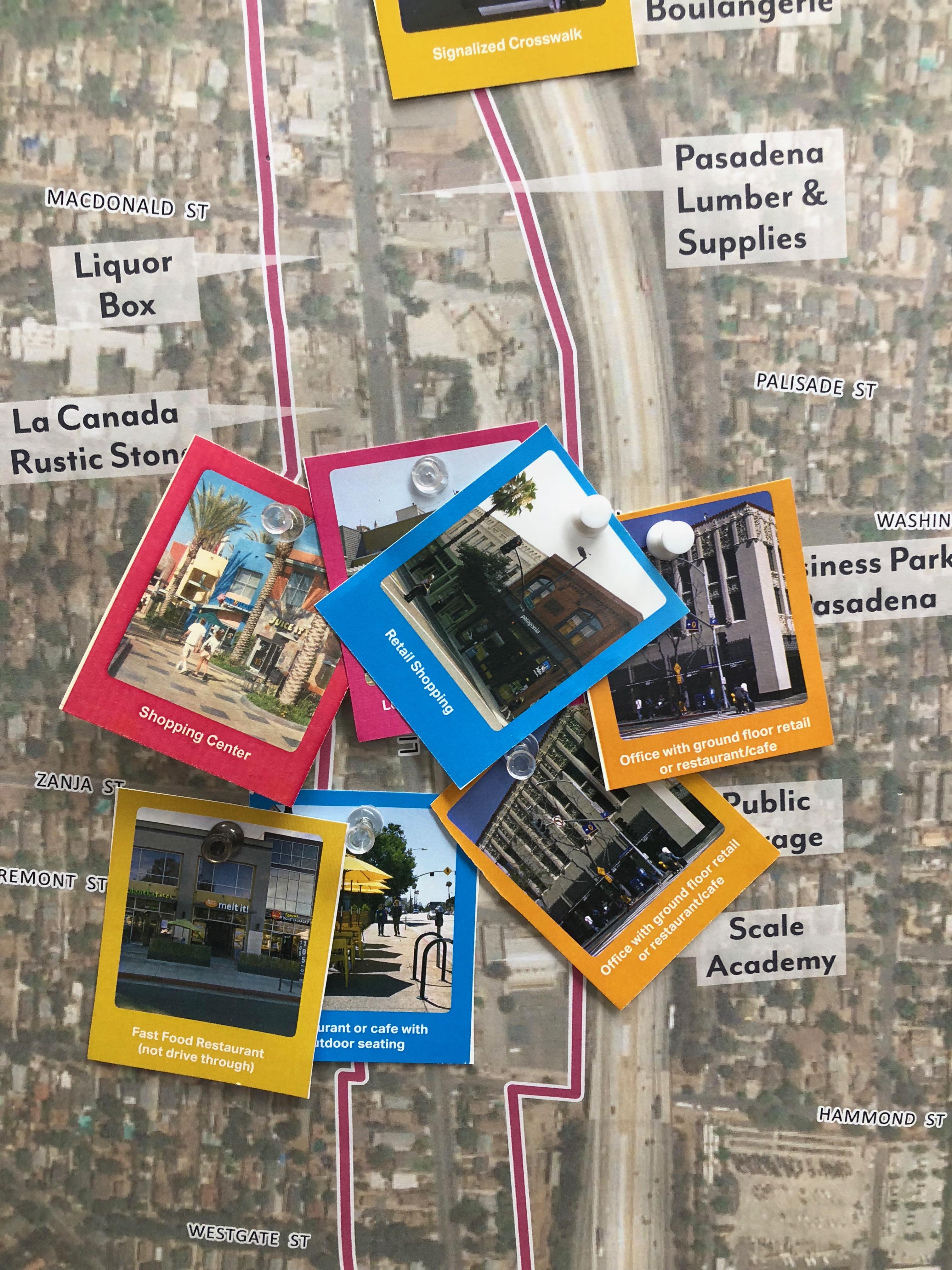 The walking tour concluded with an interactive mapping exercise held at the John Muir High School.
Approximately 20 community members attended the virtual walking tour and provided feedback on the future of Lincoln Avenue. The following represents major themes that emerged during the tour.