East Pasadena
WALKING TOUR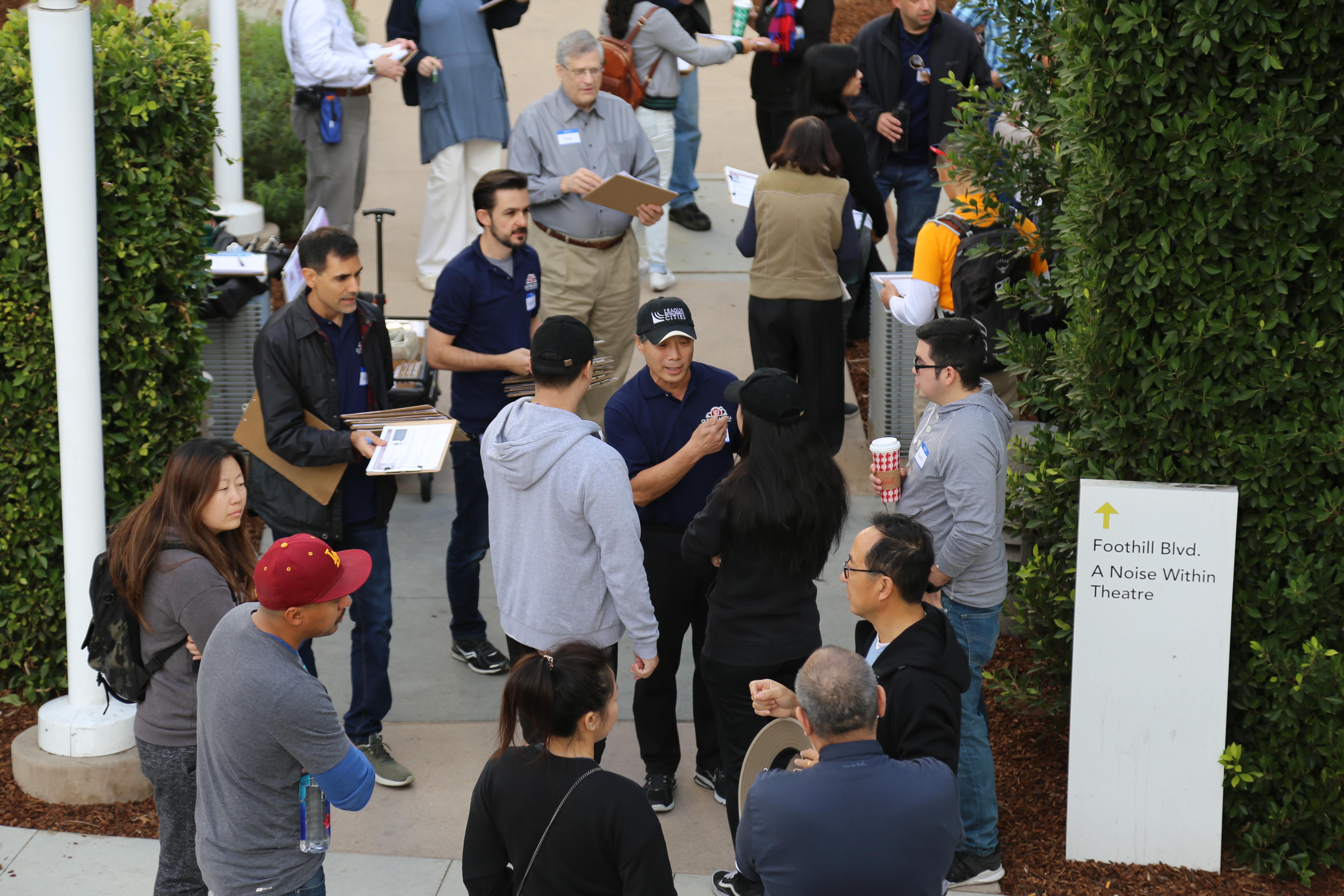 Councilmember Masuda greets participants at the beginning of the tour.
The Planning & Community Development Department along with Council District 4 Councilmember Masuda hosted an interactive walking tour of the East Pasadena Specific Plan area, asking participants about their pedestrian experience, opportunities to improve the walking environment, and what types of uses should be introduced, preserved, or removed.
Walking Tour Agenda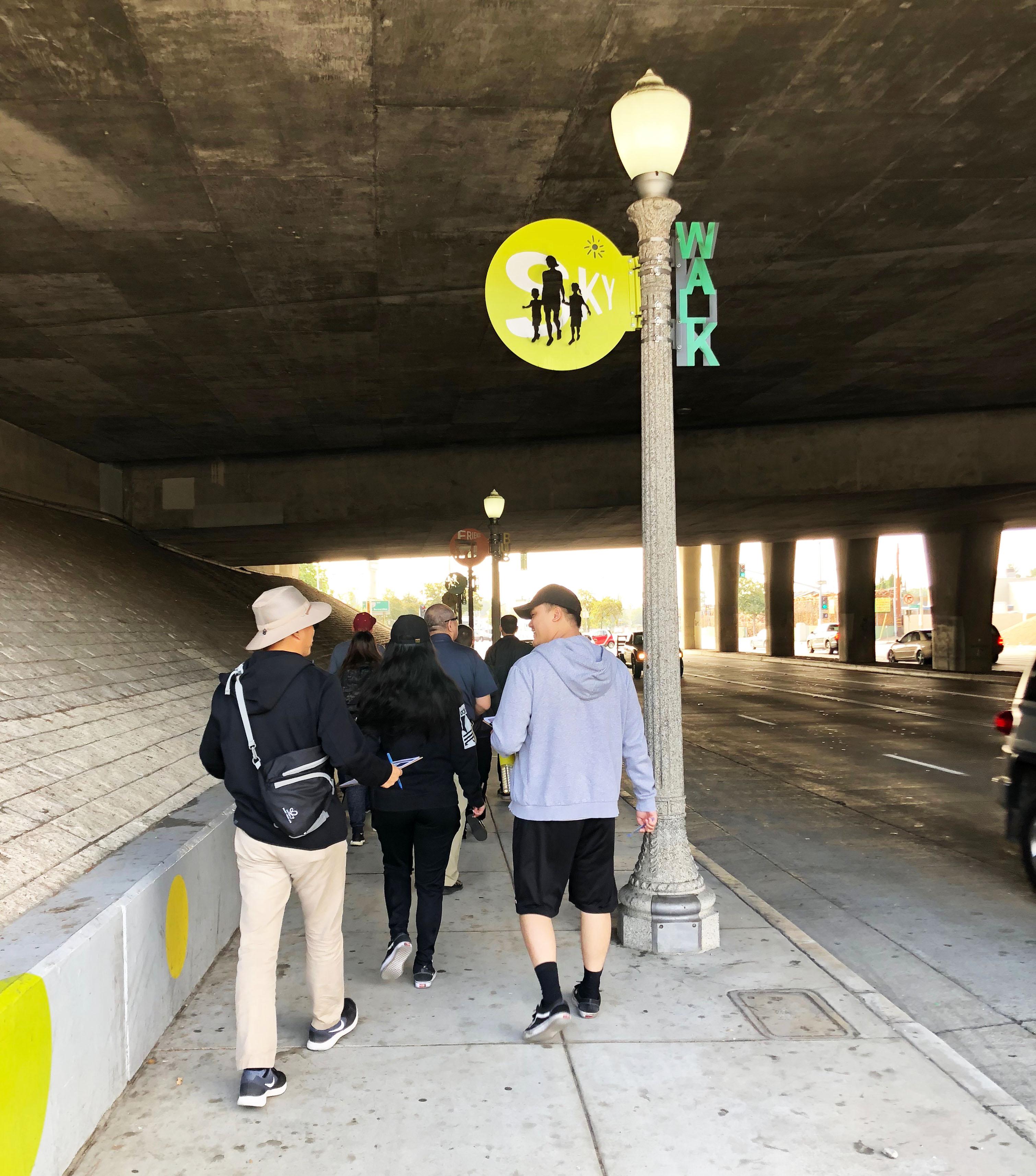 Participants experience the walkway under the I-210 freeway overpass.
The tour started in the courtyard between the Sierra Madre Gold Line Station and aNoiseWithin Theater and ended at Fire Station #37. Participants wrote comments on walking tour worksheets/guides as they walked south down to Colorado Boulevard. At the end of the tour, participants identified specific locations on large maps with image cards depicting desired uses.
What We Heard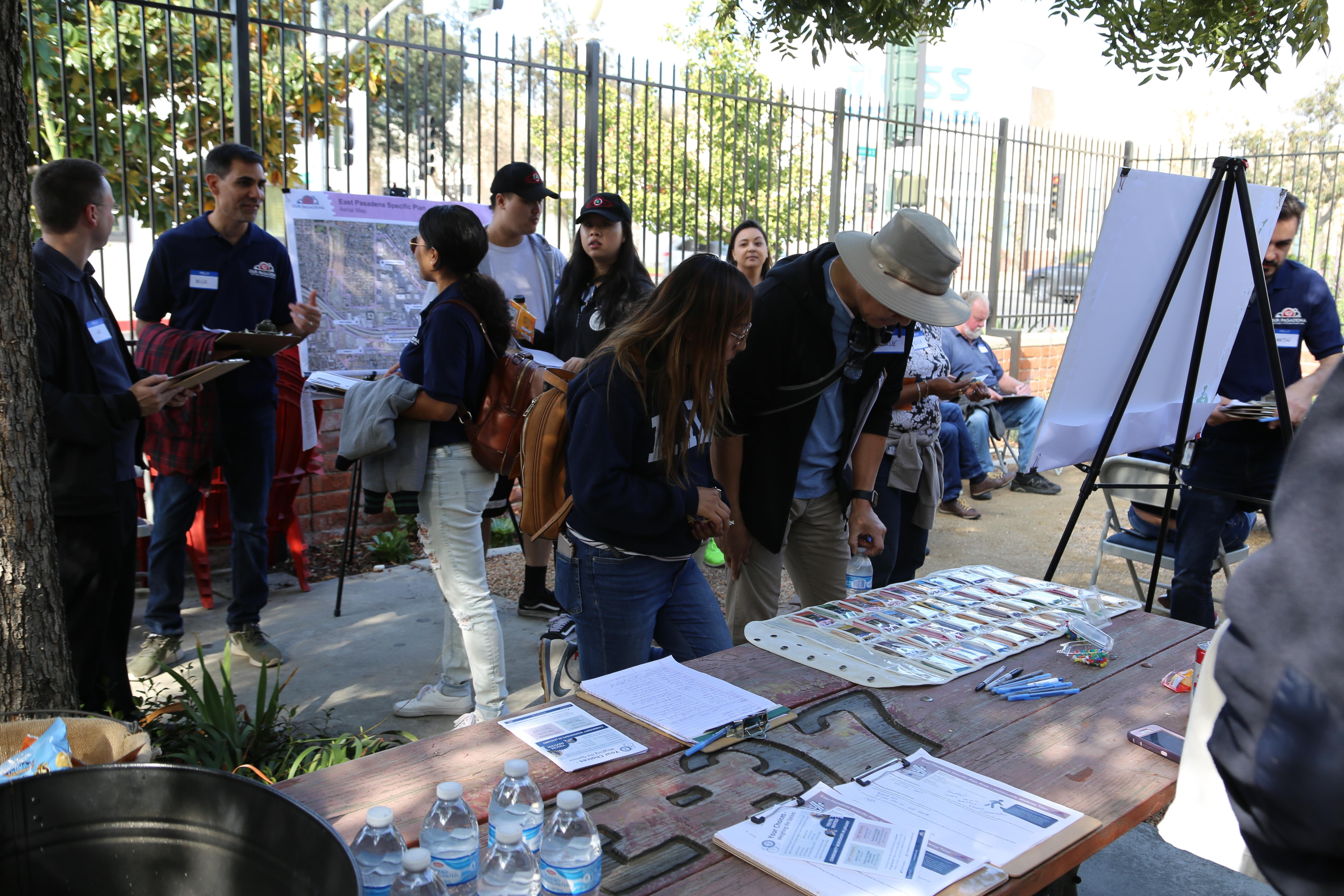 The walking tour concluded with an interactive mapping exercise held at Fire Station #37.
Approximately 35 community members attended the workshop and provided feedback on the future of East Pasadena. The following represents major themes that emerged during the walking tour.
General support for mixed-use buildings at key intersections (Colorado Blvd./Sierra Madre Villa Ave.)
Preference for low- to mid-rise development
Continue to support retail and neighborhood-serving uses
Interest in more restaurants that activate Colorado Blvd.
Consider locating parking areas to the side or rear of buildings
Focus on better urban design
Consider additional lighting throughout the area, especially underneath the freeway overpass
More improvements to the streetscape, including street trees, landscaping, public art, benches, bike racks, trash bins, and high-visiblity crosswalks
Consider ways to buffer pedestrians from the street, such as planters or bioswales