Lamanda Park
WALKING TOUR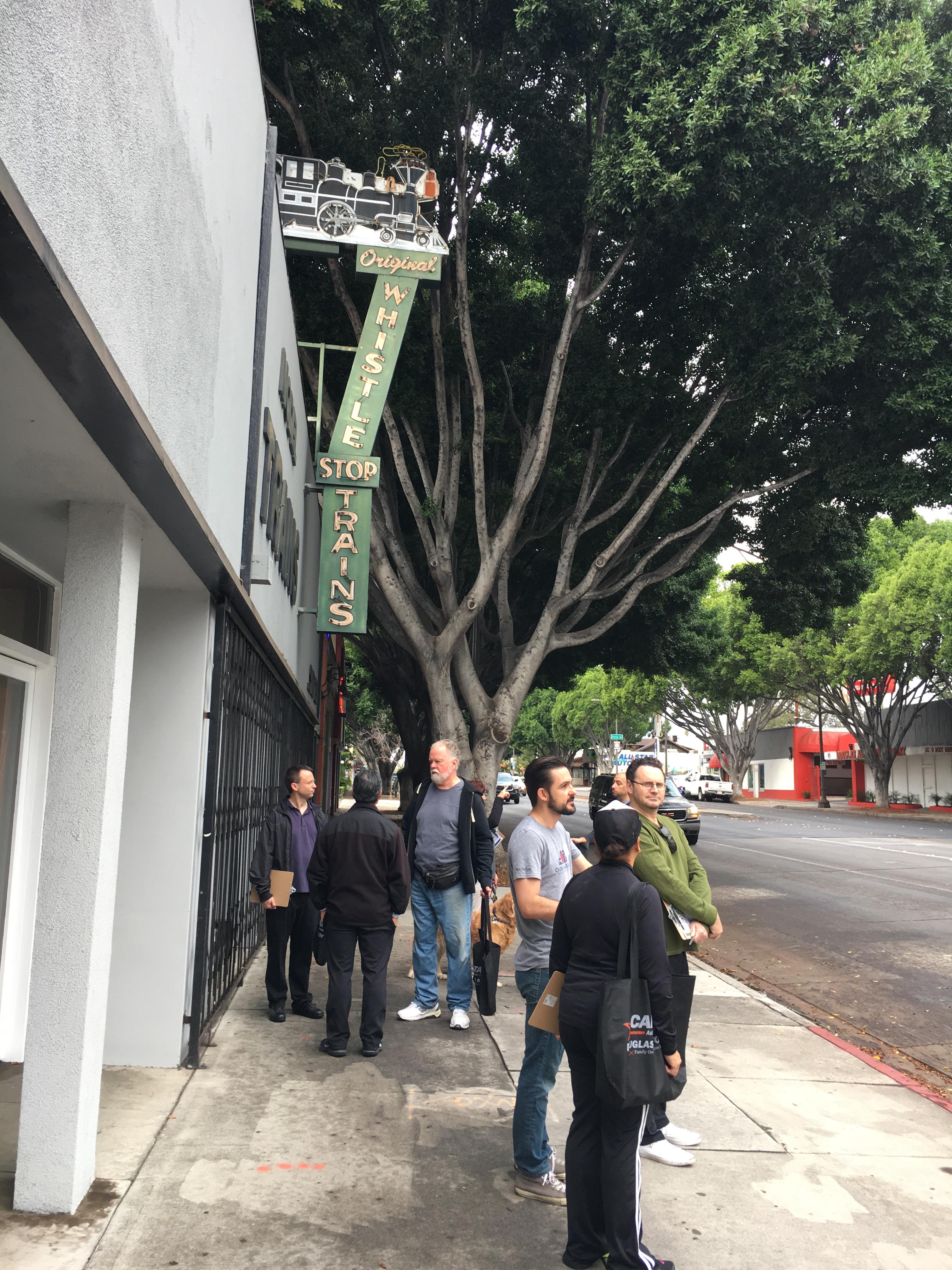 One of the participant groups taking a tour along Colorado Boulevard.
The Planning & Community Development Department hosted an interactive walking tour of the Lamanda Park Specific Plan area, asking participants about their pedestrian experience, opportunities to improve the walking environment, and what types of uses should be introduced, preserved, or removed.
Walking Tour Agenda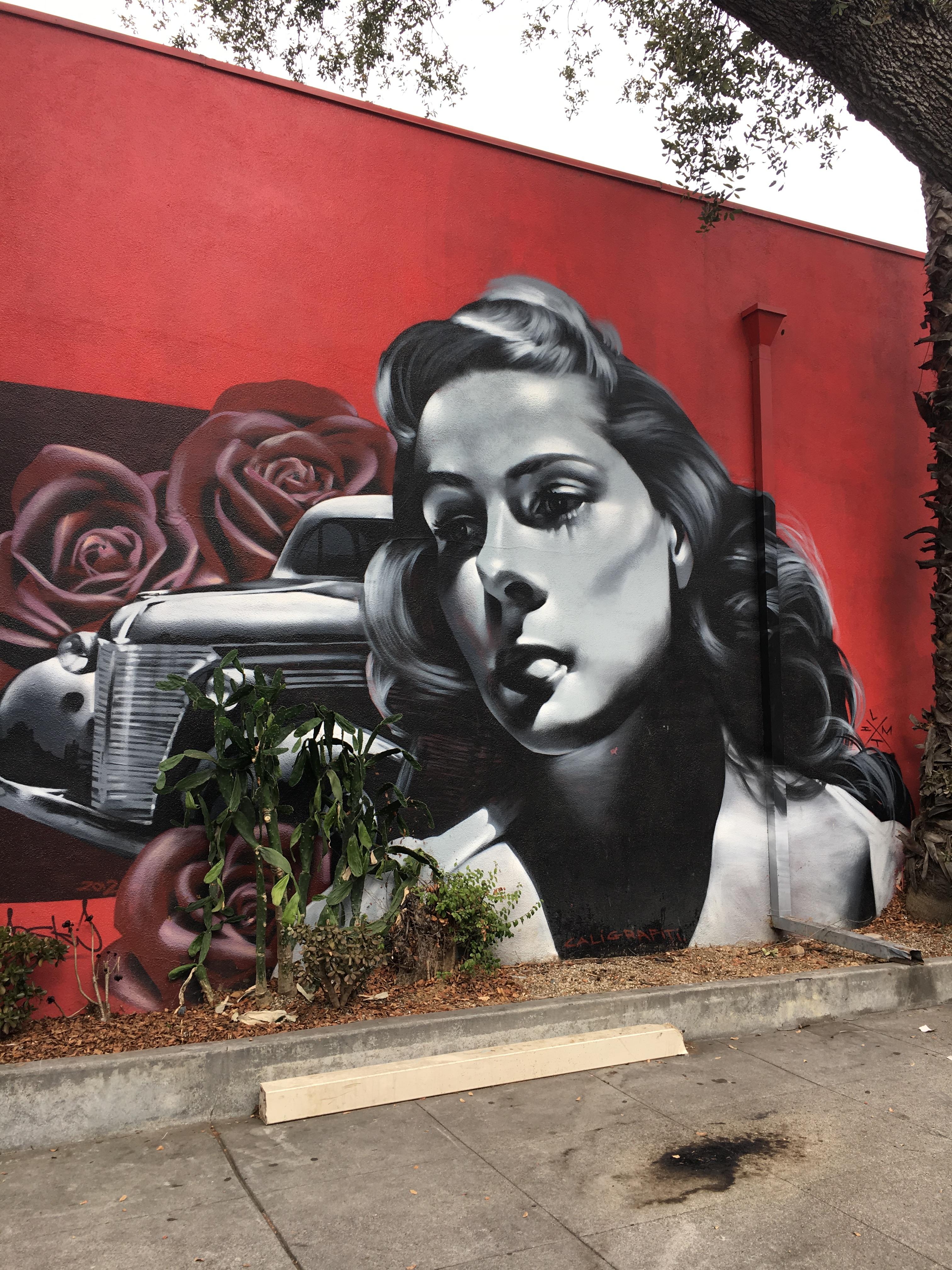 A mural in the Lamanda Park Specific Plan.
The tour started at The Learning Works courtyard, took a loop through the Specific Plan Area, and ended at the same location. Participants wrote comments on walking tour worksheets/guides as they walked along Walnut Street, Eloise Avenue, Colorado Boulevard, and Daisy Avenue. At the end of the tour, participants identified specific locations on large maps with image cards depicting desired uses.
What We Heard
Approximately 15 community members attended the workshop and provided feedback on the future of Lamanda Park. The following represents major themes that emerged during the walking tour.
Support for preservation of existing industrial buildings and adaptive re-use
Preference for low-scale development
Encourage retail and neighborhood-serving uses along Colorado Blvd.
Consider live/work uses
Interest in community spaces and shops to walk to along Colorado Blvd.
Consider better parking signage and access.
Focus on better urban design fronting along Colorado Blvd.
Consider additional landscaping and vegetation in the industrial areas of Lamanda Park, including fruit trees.
General support for wider sidewalks, especially along Colorado Blvd.
Support for existing tree canopy along Colorado Blvd, but consider different tree species in the future.