On October 27, 2021, the Planning Commission held a study session on the proposed South Fair Oaks Specific Plan (SFOSP). The Planning Department is currently reviewing the Commission's feedback, including feedback received from the public, and anticipates presenting a revised proposed SFOSP to the Planning Commission for a formal recommendation to City Council in March 2022.
As drafted, the SFOSP area encompasses parcels between Del Mar Boulevard to the north, State Street to the south (bordering the City of South Pasadena), Pasadena Avenue to the west, and Picher Alley to the east.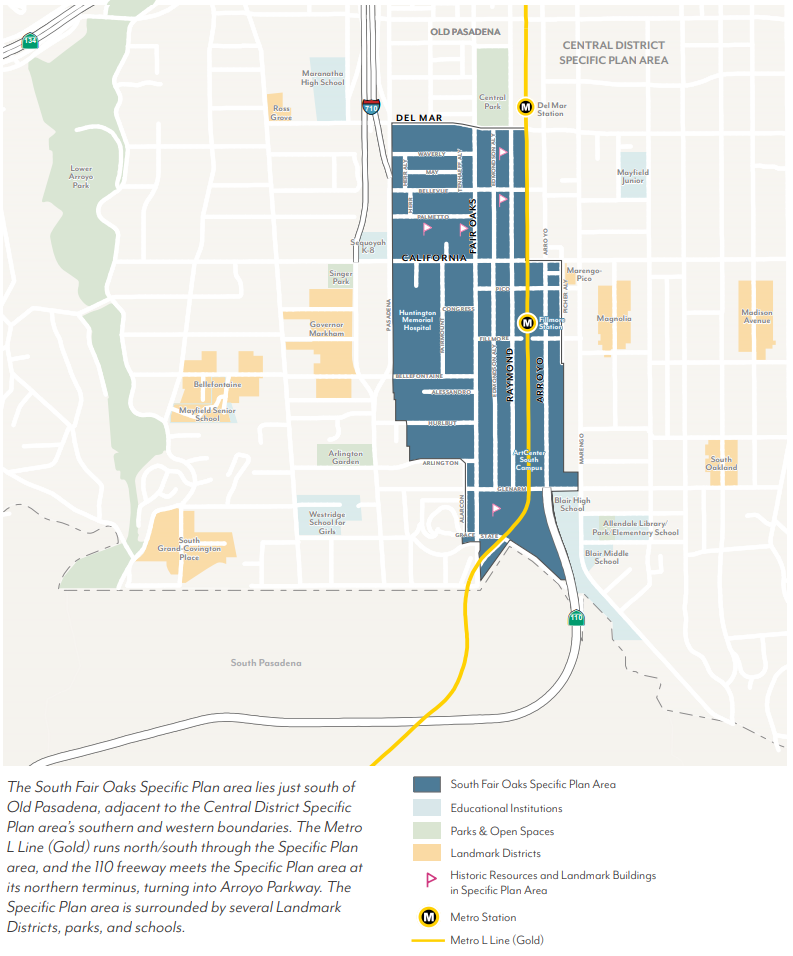 For more details on the plan area please see the draft plan document.
For more information on the draft plan, read the draft proposed ECSP and related Planning Commission materials.