On April 13, 2022, the Planning Commission held a hearing on the proposed South Fair Oaks Specific Plan (SFOSP) and recommended it for adoption to the City Council. Planning Department staff brought the recommended SFOSP to the City Council on May 23, 2022. The City Council hearing on this item has been continued to July 11, 2022. The Council agenda and link to participate in the public hearing will be available the Thursday before the hearing.
As proposed, the SFOSP area encompasses parcels between Del Mar Boulevard to the north, State Street to the south (bordering the City of South Pasadena), Pasadena Avenue to the west, and Picher Alley to the east.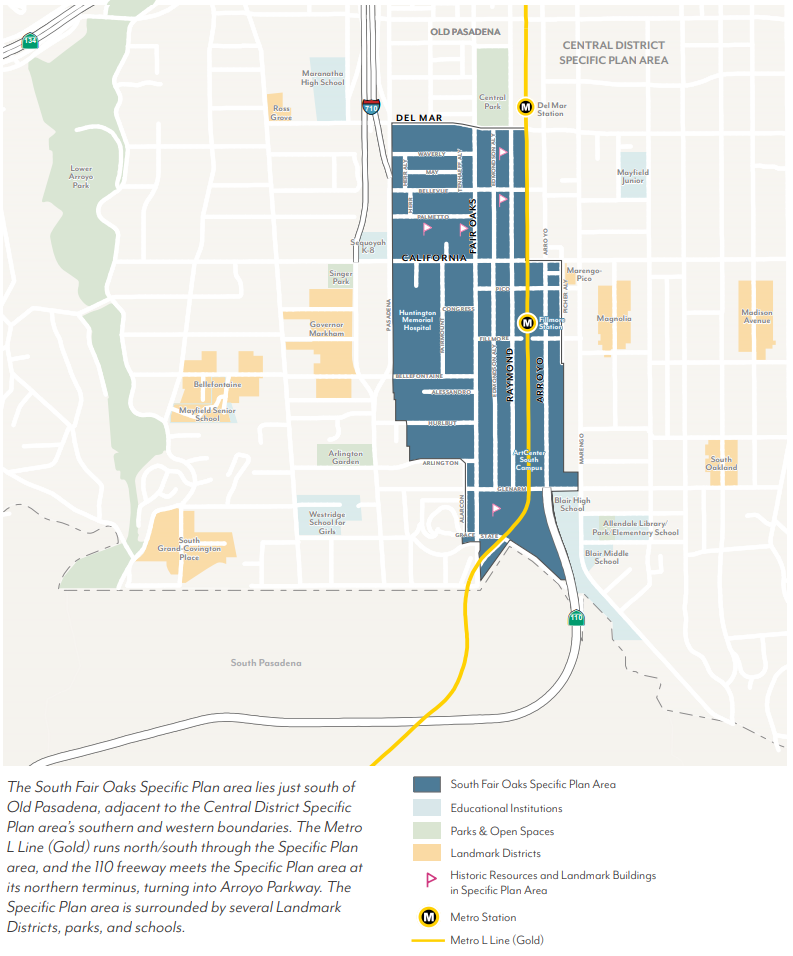 For more details on the plan area please see the proposed plan document.
For more information on the proposed plan, read the proposed SFOSP and related Planning Commission materials.