Event: Our Pasadena Student Summit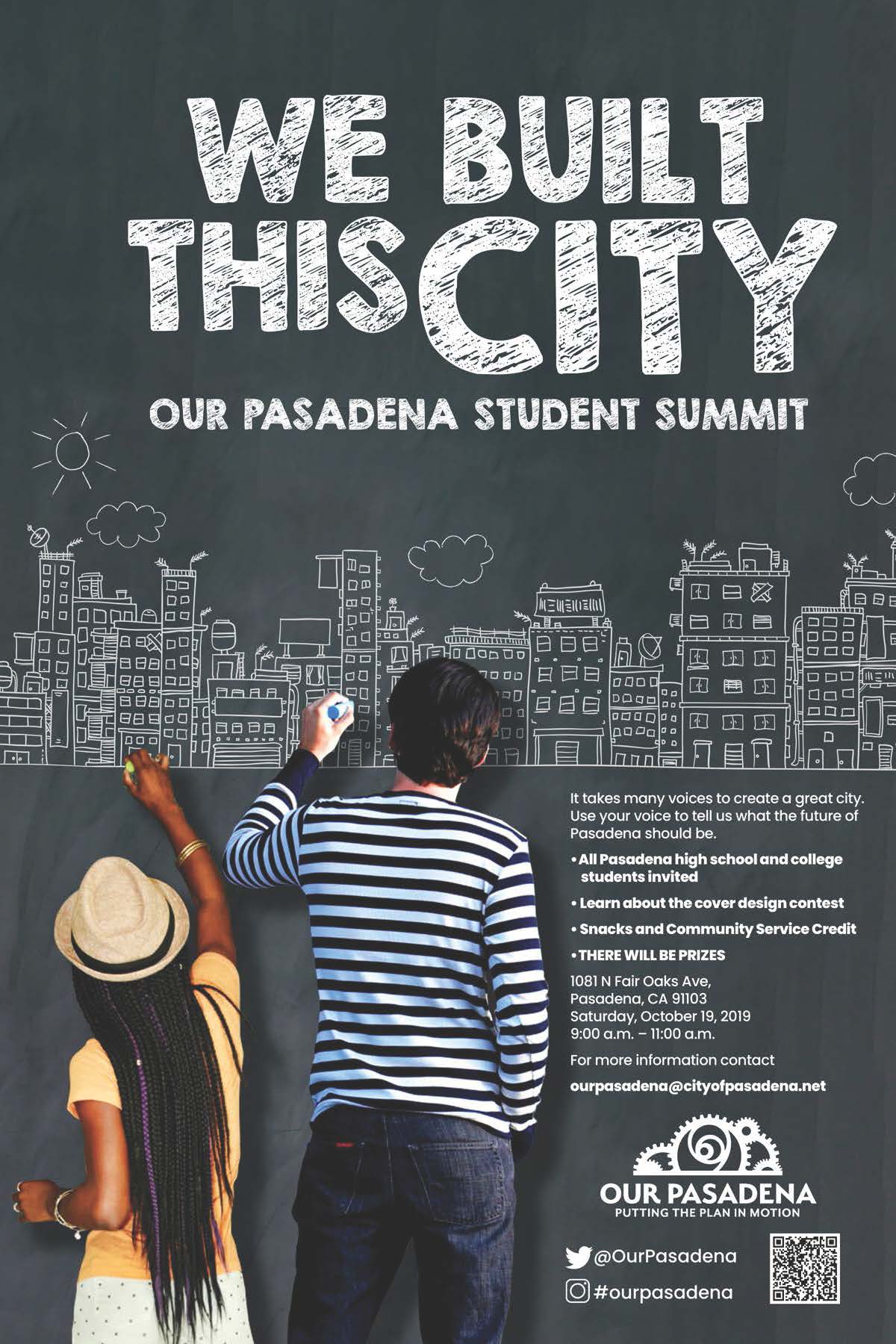 Calling all students!
The Planning & Community Development Department is excited to announce this great opportunity for Pasadena youth to learn how the City plans for the future. Through the use of multi-media tools and interactive activities, the OurPasadena Youth Summit will introduce city planning to Pasadena high-school aged youth and allow participants to share their unique perspective on what they think will make Pasadena a better place now and in the future.
The event can be used for community service credit!
We will offer a light breakfast and raffle some cool prizes.
Date: Sat, Oct 19th 2019, 9:00am - 11:00am
Location: Robinson Recreation Center [Community Room] 1081 N. Fair Oaks Avenue