South Fair Oaks Walking Tour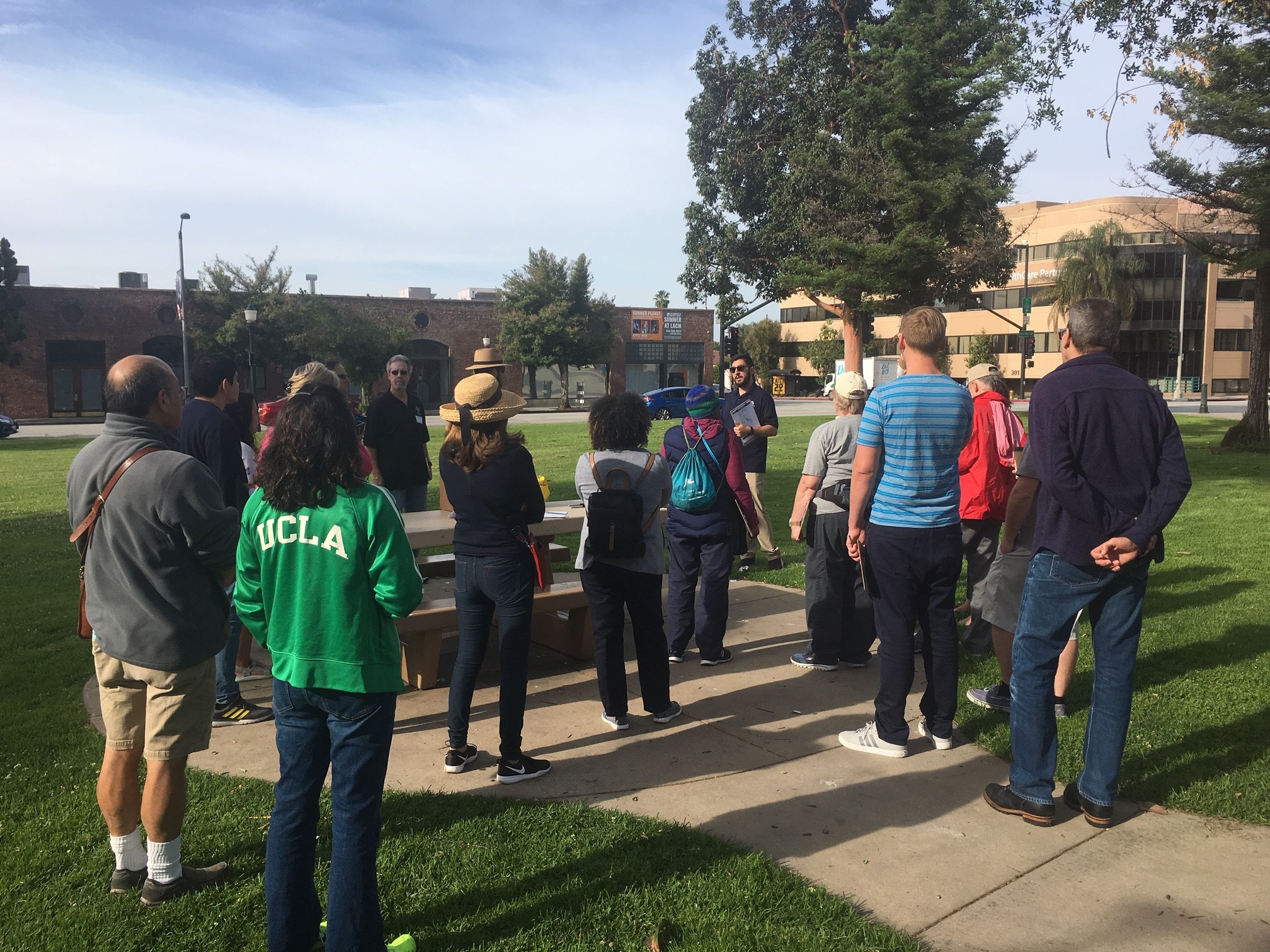 Participants gathered at Central Park to begin the walking tour of the South Fair Oaks Specific Plan Area.
The Planning & Community Development Department hosted a walking tour of the South Fair Oaks Specific Plan area, asking participants about their pedestrian experience, opportunities to improve the walking environment, and what types of uses should be introduced, preserved, or removed.
Walking Tour Agenda
Participants walked in small groups led by Planning staff and shared their thoughts on the pedestrian environment and desired uses for the corridors.
The tour began at Central Park, at the corner of Del Mar Avenue and South Fair Oaks Avenue, and ended at Jones Coffee Roasters on South Raymond Avenue. Participants wrote comments on walking tour worksheets/guides as they walked through the "Research & Development Flex" area with eclectic commercial and industrial uses, then along South Fair Oaks Avenue past Huntington Hospital and Raymond Avenue toward the Metro Fillmore Station, and finally across South Arroyo Parkway before walking back toward Raymond Avenue to meet at Jones Coffee roasters. At the end of the tour, participants identified specific locations on large maps with image cards depicting desired uses.
What We Heard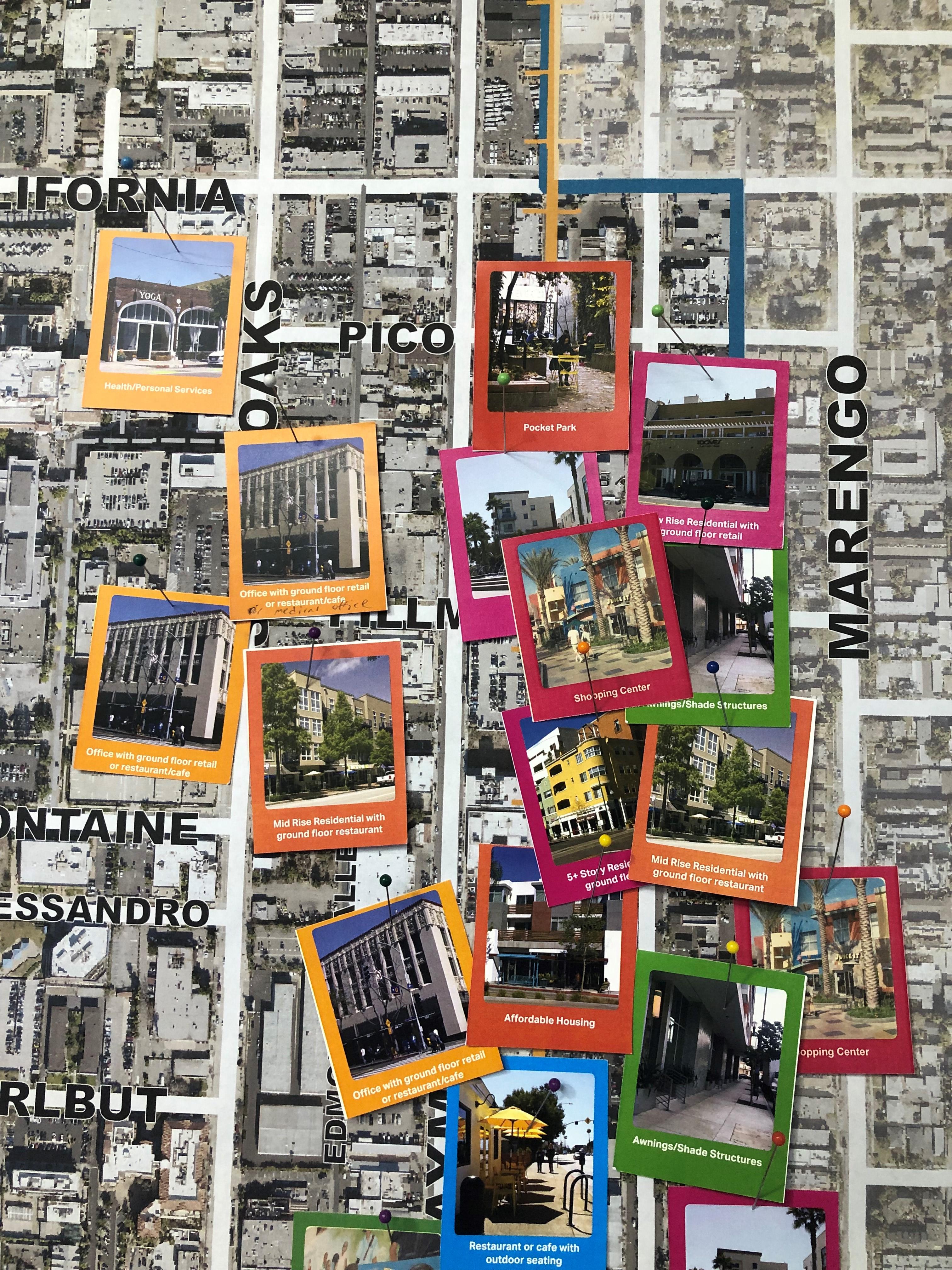 The walking tour concluded with an interactive mapping exercise held at Jones Coffee Roasters.
Approximately 20 community members attended the workshop and provided feedback on the future of South Fair Oaks. The following represents major themes that emerged during the walking tour.