Event: North Lake Community Walking Tour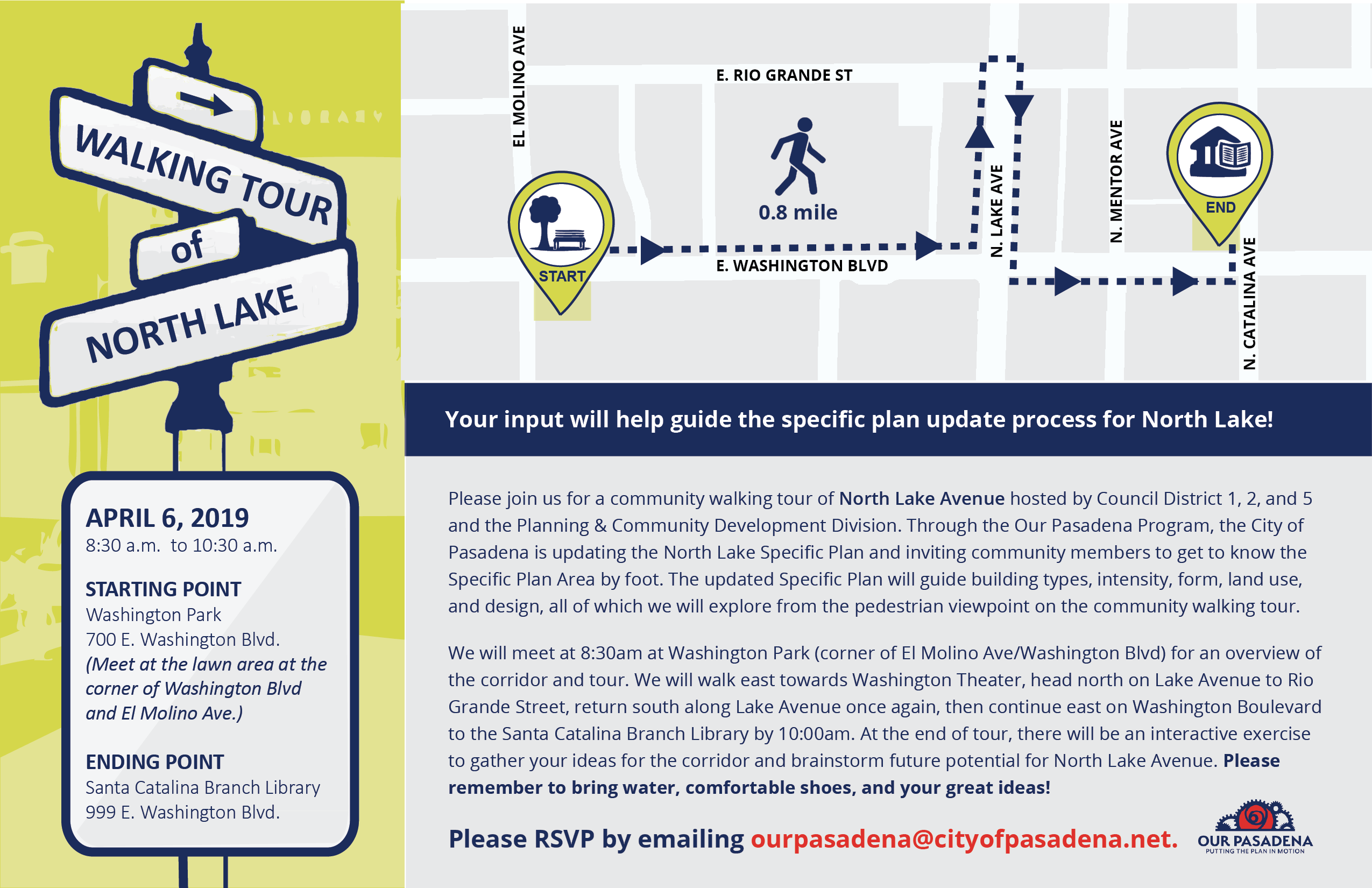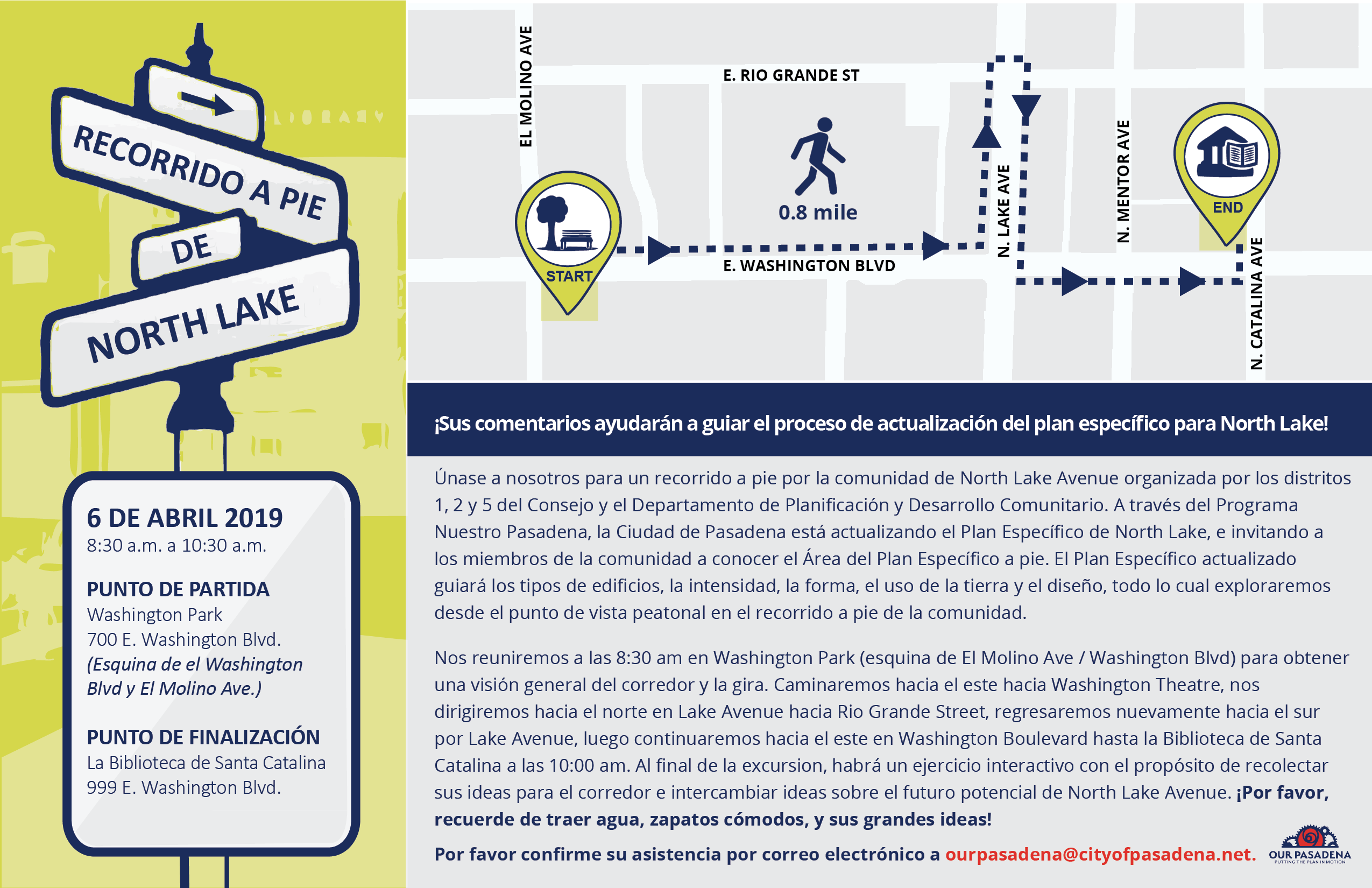 ADA: In compliance with the Americans with Disabilities Act (ADA) of 1990, listening assistive devices are available with a 24-hour advance notice. Please call (626) 744-4009 or (626) 744-4371 (TDD) to request use of a listening device. Language translation services may be requested with a 48-hour advance notice by calling (626) 744-4009.
Date: Sat, Apr 6th 2019, 8:30am - 10:30am
Location: Start at Washington Park, 700 E. Washington Blvd. (on the corner of Washington Blvd. and El Molino Ave.) and end the tour at the Santa Catalina Branch Library, 999 E. Washington Blvd.