Event: North Lake Specific Plan Round 2 Workshop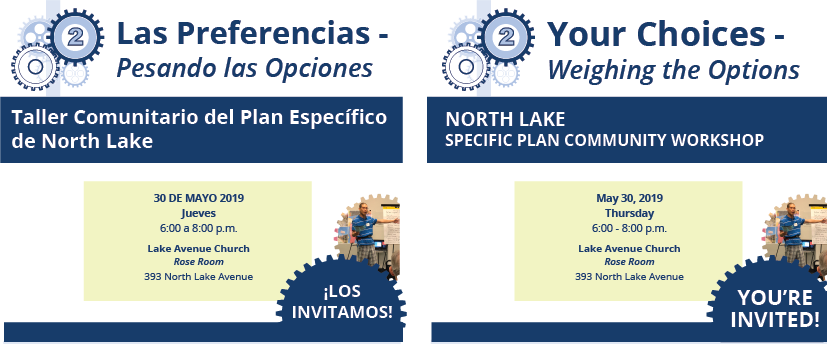 Join the Planning & Community Development Department as the team shares preliminary concept ideas for the North Lake Specific Plan area!
Feedback received will help refine these ideas and inform the creation
of an updated North Lake Specific Plan.
You can view the flyer here/aqui (English or español).
ADA: In compliance with the Americans with Disabilities Act (ADA) of 1990, listening assistive devices are available with a 24-hour advance notice. Please call (626) 744-4009 or (626) 744-4371 (TDD) to request use of a listening device. Language translation services may be requested with 48-hour advance notice by calling (626) 744-4009.
Date: Thu, May 30th 2019, 6:00pm - 8:00pm
Location: Lake Avenue Church (Rose Room) 393 North Lake Avenue