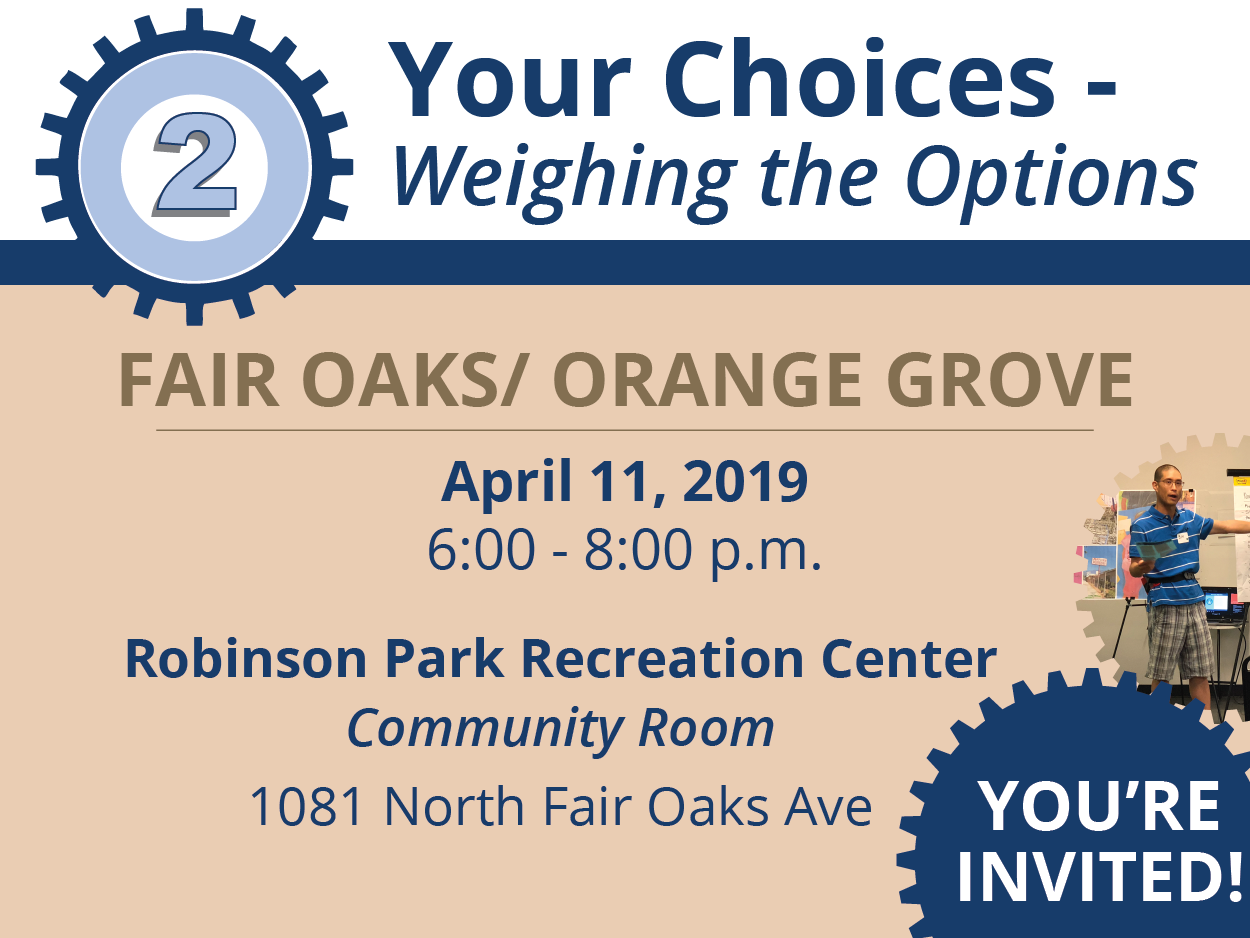 Join the Planning and Community Development Department as the team shares preliminary concept ideas for the Fair Oaks/ Orange Grove Specific Plan area!
You can view the flyer here or en español aqui.
ADA: In compliance with the Americans with Disabilities Act (ADA) of 1990, listening assistive devices are available with a 24-hour advance notice. Please call (626) 744-4009 or (626) 744-4371 (TDD) to request use of a listening device. Language translation services may be requested with 48-hour advance notice by calling (626) 744-4009.